Genetic disorders are diseases caused by changes to an individual's DNA sequence. Our DNA sequence provides the instructions for making the proteins essential to the human body and a change can mean that a protein is not formed or does not function correctly, leading to a genetic disorder.
Genetic disorders are grouped according to whether the sequence changes occur in one gene, multiple genes or in chromosomes. With this knowledge, it is possible to predict whether a disease will be passed on to offspring, estimate the risk of developing a disease or, in the case of chromosomal disorders, screen for disease before birth.
In this infographic, we introduce the different types of genetic disorders and highlight some key facts about each group, including examples of genetic disorders.
Topics covered in this infographic
What is a genetic disorder?
Genes and inheritance of genetic disorders
Types of genetic disorders:

– monogenic disorders
– polygenic gene disorders
– chromosomal disorders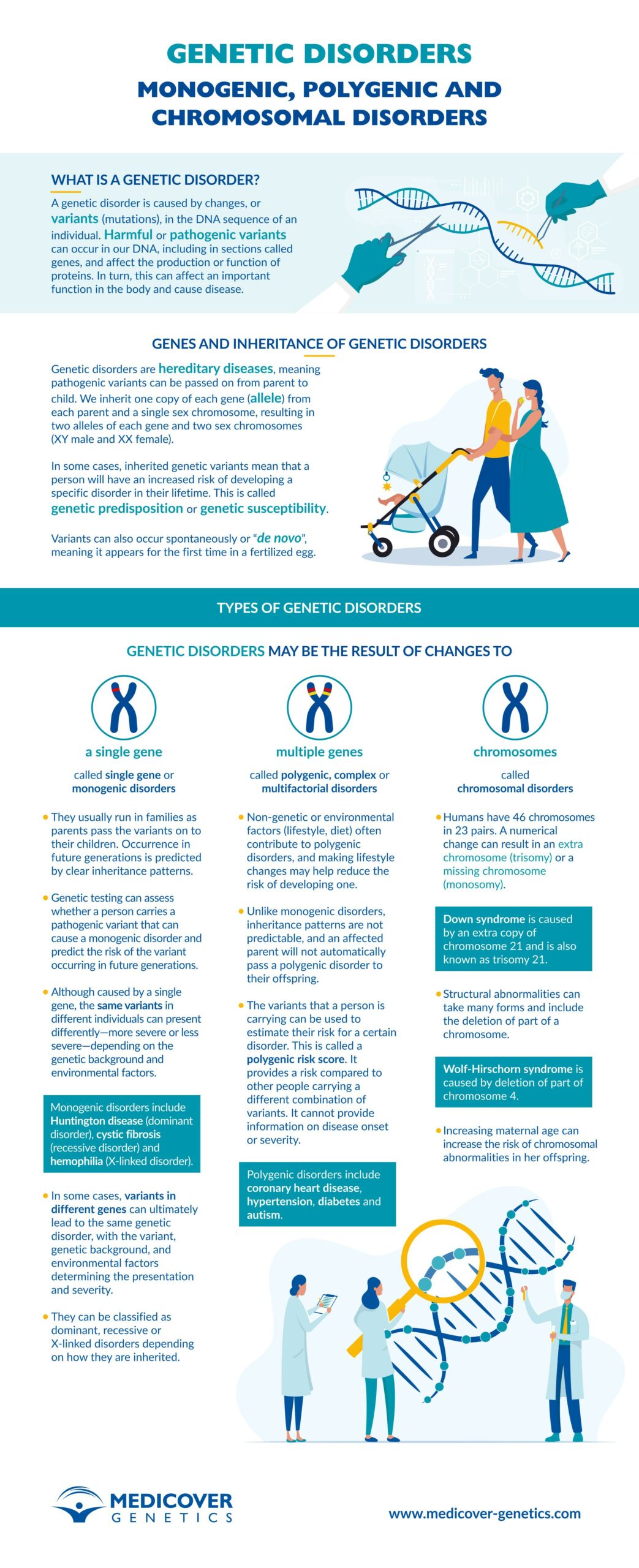 Download