WHY PARTNER WITH US
Partnering with Medicover Genetics offers numerous benefits for healthcare professionals and laboratories seeking reliable and innovative genetic testing solutions.
Comprehensive portfolio: We provide an extensive portfolio of genetic testing services, including cytogenetic analyses, molecular pathology solutions, Next Generation Sequencing technology, and microbiome sequencing.
End-to-end diagnostic solution: We offer end-to-end diagnostic genetic testing solutions for our partners, which means that we take care of every step in the testing process, from sample collection to data analysis. This streamlined approach ensures high-quality results and efficient turnaround times.
Multiple accreditations: Our laboratories in Germany and Cyprus are assessed by several certified bodies, including ISO, CAP, CLIA, EFI, and hold Good Medical Practice certificates. Our commitment to quality ensures that our tests are meaningful and comprehensive, and we strive to provide accurate and reliable results every time.
Expert team: Our dedicated team of physicians and scientists who are experts in medical genetics, genetic counseling, molecular genetic testing, bioinformatics, and laboratory technologies. Our team is committed to providing exceptional service and support to our partners and is always available to answer any questions or provide guidance on the best testing solutions for their patients.
At Medicover Genetics, we are committed to providing accurate and reliable results every time. Partnering with us means that you can trust us to provide exceptional service and support to help you make the best testing solutions for your patients.
BECOME OUR PARTNER
With over 25 years of expertise in genetic diagnostics and patient counselling, we have built a strong knowledge base fuelled by continued unique experiences that accompanies every patient sample which is treated individually by our team of scientists and medical geneticists. Our ultimate goal is to provide comprehensive and meaningful genetic tests to help our partners provide optimal care for their customers.
THE FULL TECHNOLOGICAL SPECTRUM TO IDENTIFY ALL TYPES OF GENETIC ALTERATIONS
Our portfolio encompasses the full diagnostic spectrum ranging from chromosomal analysis to whole genome sequencing providing a thorough and accurate analysis. These technologies allow the identification of genetic alterations ranging from large-scale chromosomal rearrangements to point mutations within specific genes. We can help you find the right diagnostic solution for your needs, contact us here.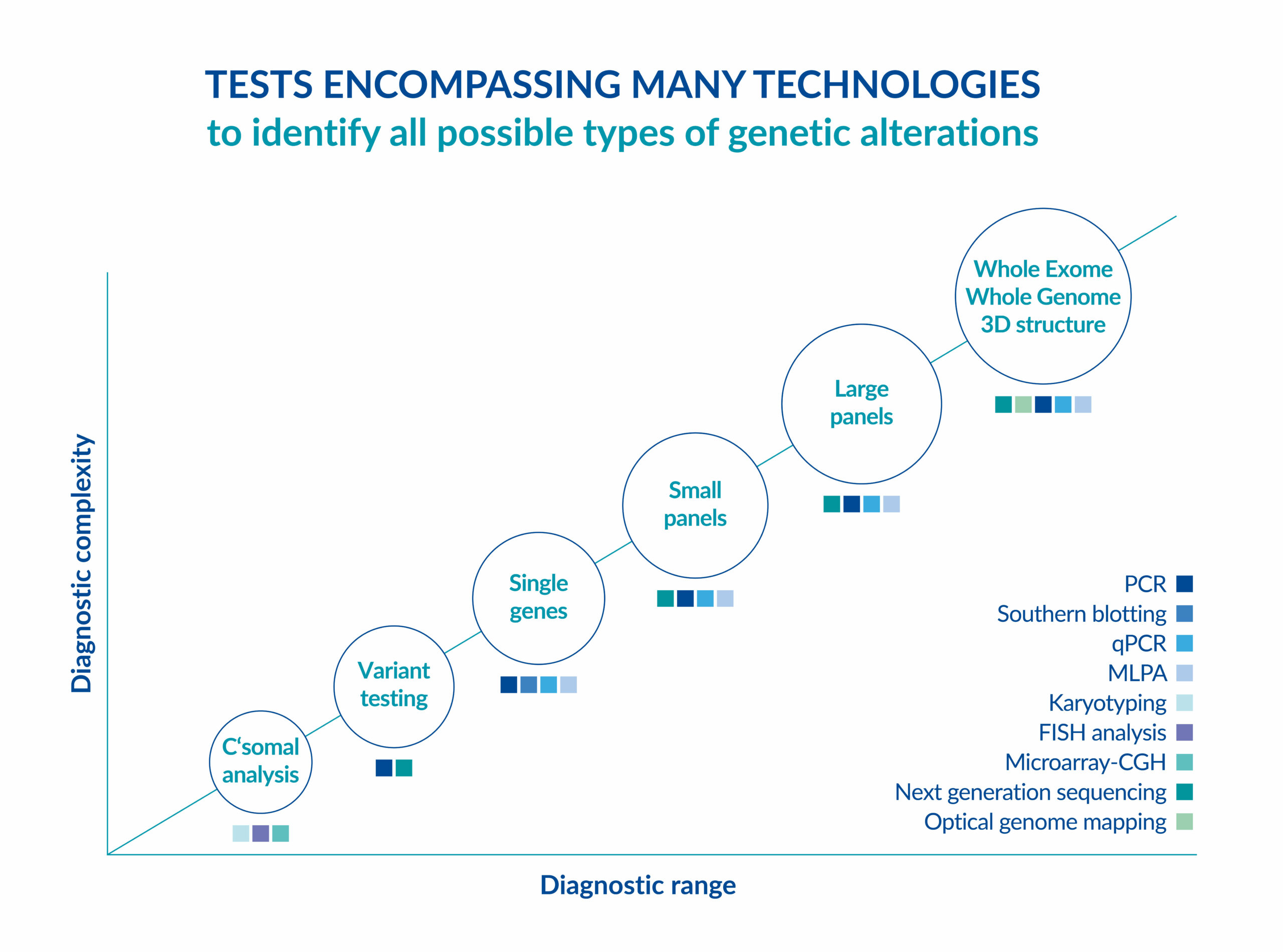 SUPPORT ACROSS THE ENTIRE PATIENT JOURNEY
Patient support through genetic counselling is integral to our patient journey and crucial to explain complex findings to physicians and patients alike. With more than 20 certified genetic counsellors across our markets, we are able to provide this locally and in the local language.

Medicover Genetics is creating a sample collection kit designed to improve the customer experience and ease the testing process, especially for young children. The process involves taking a sample from the inner cheek of the patient (buccal swab) instead of drawing blood. DNA can be isolated from a buccal swab and analyzed using NGS for many of the tests on offer.
BROWSE OUR GENETIC TESTS
Select one of our test categories below to learn more.