Medicover Genetics is part of Medicover, a leading international healthcare and diagnostic services provider headquartered in Sweden and listed on Nasdaq Stockholm. Established in 1995 in response to the growing demand for high-quality healthcare services in Poland, Medicover subsequently expanded to other countries, fulfilling similar needs. Today, Medicover's largest operations are in Poland, Germany, Romania India and Ukraine. Medicover provides a broad spectrum of healthcare services via an extensive network of ambulatory clinics, hospitals, specialty-care facilities, laboratories and blood-drawing points through two divisions – Healthcare Services and Diagnostic Services.
Healthcare Services – offers high-quality care based on preventive and outpatient care services, specialist healthcare, fertility treatment, state-of-the-art dental and optician services as well as wellbeing solutions – including sports packages and diets. Care is offered in 175 medical clinics, 41 hospitals, 107 dental clinics, 28 fertility clinics, 38 optic showrooms, 15 mental health centres, 49 pharmacies, and 126 gyms. The major markets are Poland, India and Romania.
Diagnostic Services – offers a broad spectrum of diagnostic services including a wide array of laboratory tests in all major clinical pathology areas, ranging from routine to advanced tests and from prevention to monitoring of treatments. The business is conducted through a network of 104 laboratories, 876 blood-drawing points and 27 clinics in thirteen countries. The major markets are Germany, Romania, Poland and Ukraine.

For more information, visit www.medicover.com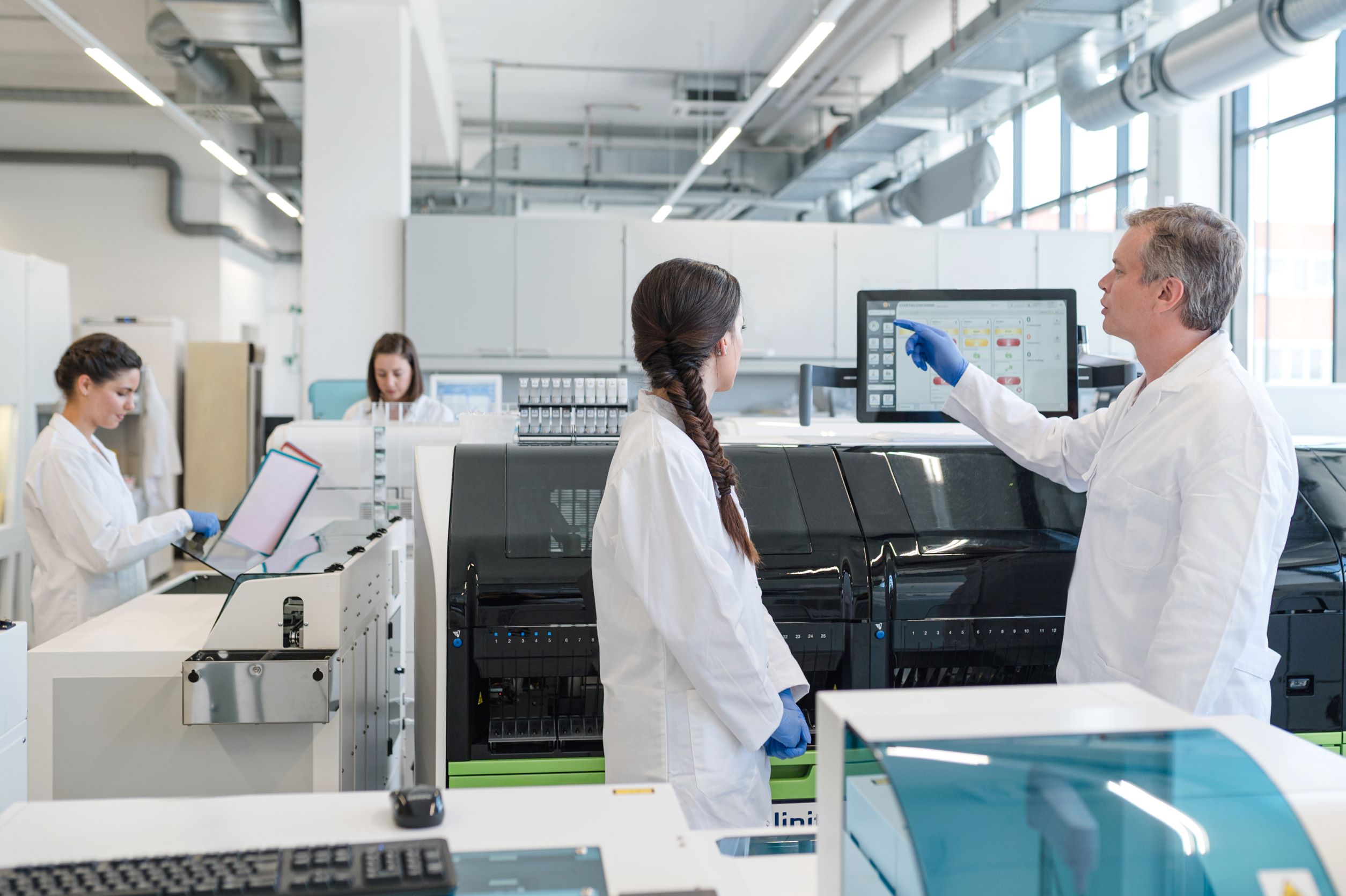 Our clinical team comprised of scientist, physicians and medical geneticists, several with >20 years of experience in genetic testing, assuring meaningful and comprehensive genetic tests
Our team has a very strong scientific publication track record in the field of genetic testing. Our scientists have published several original articles in prestigious peer-reviewed journals describing our innovative scientific work and cutting-edge technological advances.
Check our our latest publications, presentations and research grants here.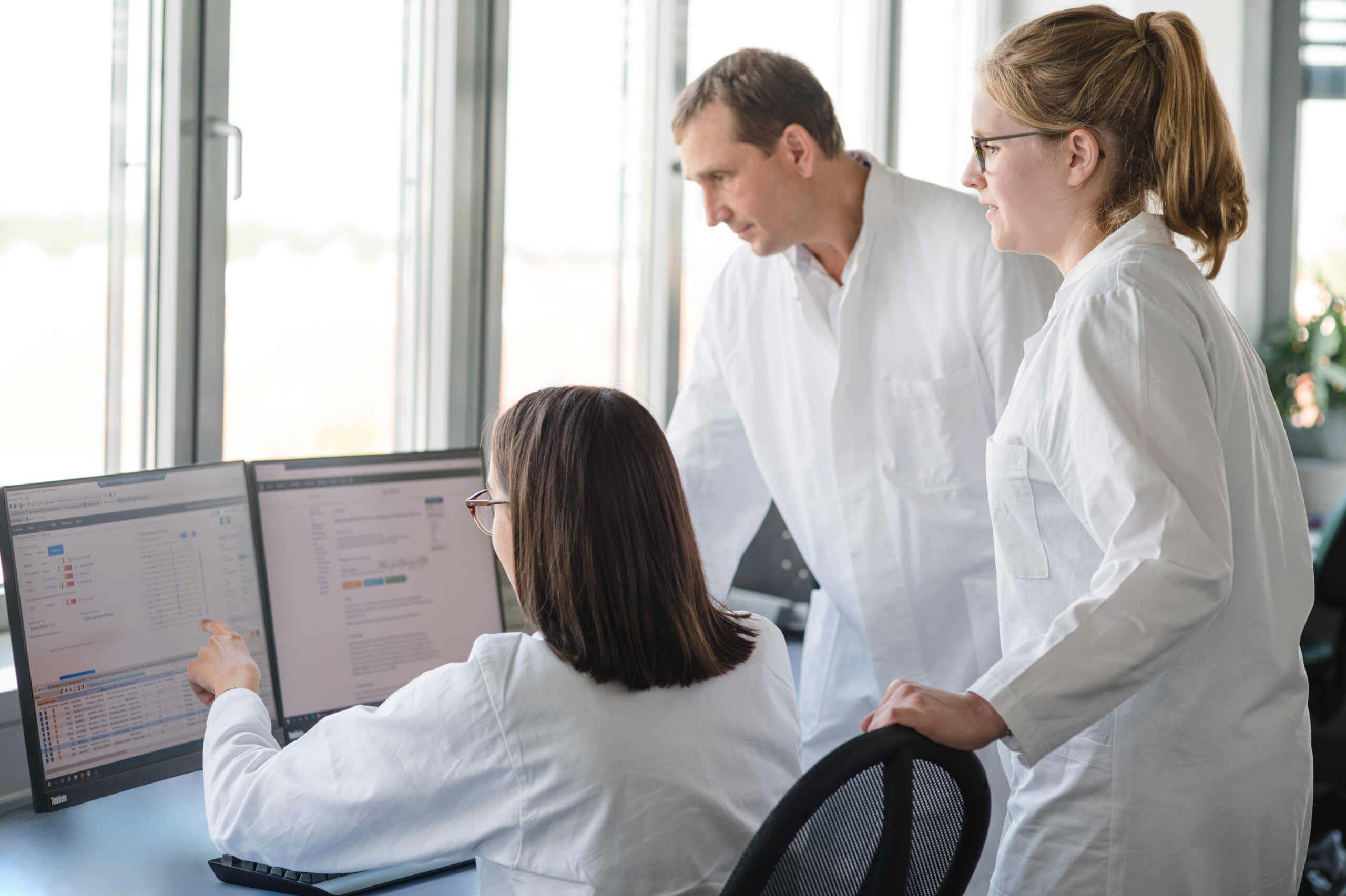 Our company is assessed by several certified bodies. See all our accreditations here.
We promise an exciting team that works towards empowering people to use comprehensive and meaningful genetic tests at the forefront of their diagnostic journey, fueled by our vision to place genetics at the core of medical decisions. We want to achieve this by leveraging advancements in genomics to develop relevant diagnostic solutions, supported by professional medical interpretation, to improve people's health and well-being.
Our genetic laboratories in Berlin and Munich, rely on the expertise of a highly motivated team of medical and scientific staff as well as the most modern methods of laboratory diagnostics for the diagnosis of hereditary conditions.
Our strategic product, marketing and sales teams work together to develop innovative products and bring them to patients and physicians across our medicover countries and beyond.
To strengthen our team and meet the demands arising from our growth, we invite talented and ambitious scientists, marketing and sales people to send their CV by clicking on the link below.
Send CV