OVERVIEW
Our Technology Transfer Platform utilizes Medicover Genetics' proprietary technology, sophisticated bioinformatics, and validated protocols to enable laboratories to set up and deploy high fidelity in-house genetic services. Our performance has been recognized by independent studies for its accuracy and precision.
With our Technology Transfer, VERACITY and VERACITY High Content (HC) NIPT assays can be combined with the TarCET IVD assays into a consolidated workflow, by integrating multiple assays into the same sequencing run. With the unique capacity to run multidiscipline genetic tests in a single sequencing run, Medicover Genetics Technology Transfer Platform provides cost and operational efficiencies for laboratories of any throughput capacities.
Our operations are certified under ISO 13485:2016 and ISO 9001:2015 standards and accredited under ISO 15189:2012, College of American Pathologists (CAP) and Clinical Laboratory Improvement Amendments (CLIA) standards, ensuring the highest of quality.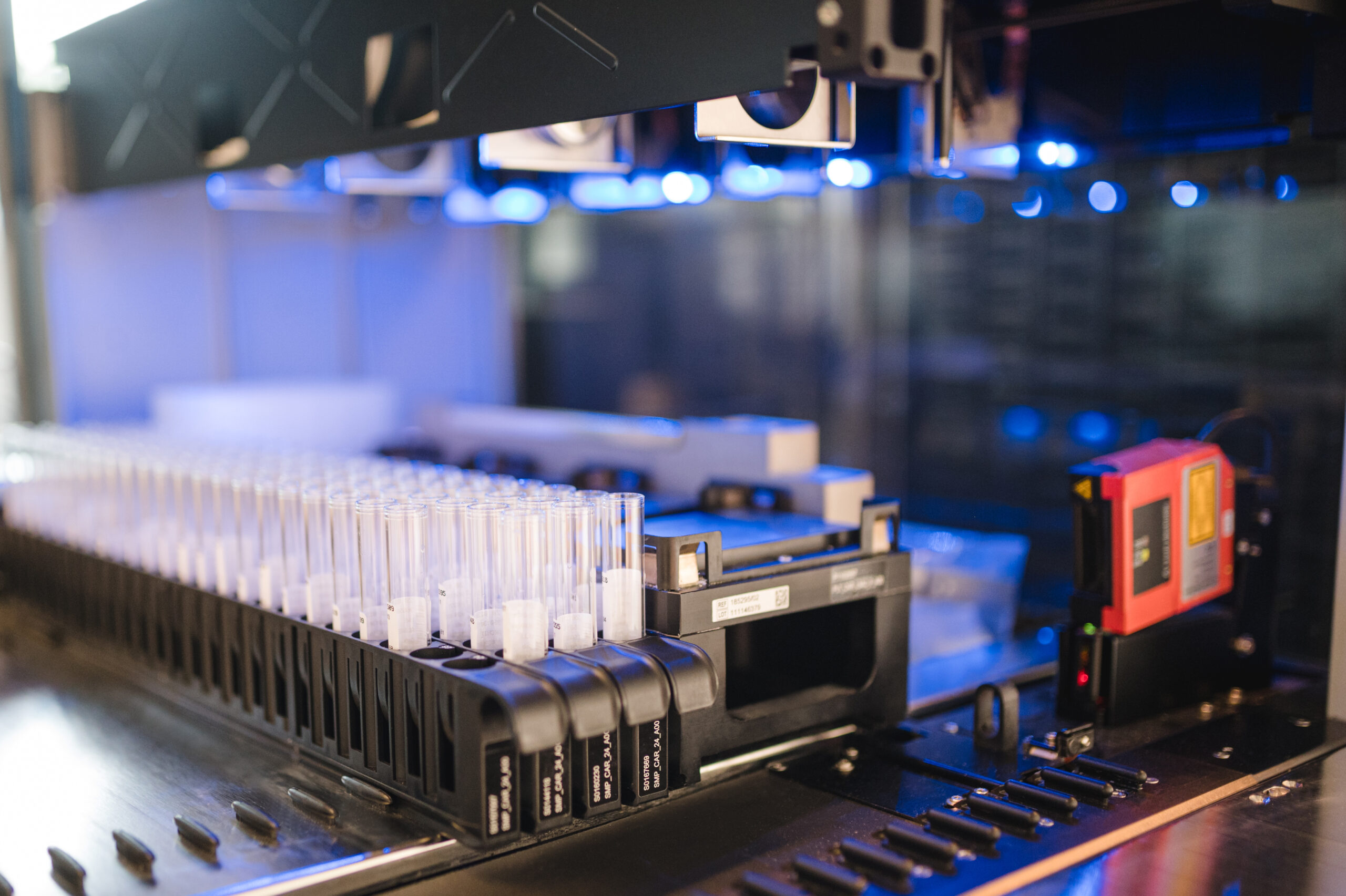 APPLICATIONS
Medicover Genetics Technology Transfer platform offers a range of applications. By integrating with our TarCET IVD kits, laboratories can expand their genetic testing capabilities beyond NIPT, offering a more comprehensive range of tests to their healthcare providers, associates, and patients.
WORKFLOW
Medicover Genetics' technology transfer platform offers comprehensive testing in a single sequencing run, making it a unique and efficient solution for laboratories of any size. With our technology transfer platform, laboratories can perform multi-disciplinary genetic tests such as NIPT, cardiac, hereditary cancer, carrier screening, and metabolic testing all in a single sequencing run. This improves turnaround time and reduces operational costs while ensuring high-quality results with no compromise on accuracy. Our comprehensive testing approach is ideal for laboratories looking to provide a wide range of genetic tests to their healthcare, associates and patients.
Our technology transfer platform workflow is designed to minimize the risk of errors, reduce hands-on processing and increase the accuracy of test results, providing confidence to patients and physicians in making informed decisions with our user-friendly protocols. The implementation of these protocols ensures that laboratory personnel are trained to follow standardized procedures, reducing the likelihood of human error, and increasing the quality of results.

SUPPORT
Our Technology Transfer Platform is implemented through a well-designed deployment program and facilitated by a structured multi-faceted operational support team in a streamlined and easy-to-implement process.
● Scalable, novel workflow based on state-of-the-art target capture technology
● Fully automated software system
● Error-free implementation protocols and checklists
Our team will ensure a smooth deployment and implementation process, as well as facilitate relevant certifications, validation, verification, and competency testing. We provide thorough hands-on trainings for laboratory workflows, protocols, data analysis, and results interpretation.
TURN-KEY
Upon completion of deployment, implementation and certification, the laboratory will be able to commence its clinical operations and genetic testing services.
● End-to-end support by a cross-functional experienced team
● Ongoing quality and performance monitoring
● Automated software updates
● Technical support and dedicated customer service channel