Genetic testing can help improve the lives of people and families living with a rare disease. Each rare disease, alone, may be considered "rare" but given that there are >7,000 rare diseases, taken together, they affect millions of people around the globe. To raise awareness of rare diseases, we have put together an infographic to explain the basics of rare diseases and how it affects the people around us.
Topics covered in this infographic
What is a rare disease?
How many rare diseases are there?
What causes a rare disease?
How are rare diseases diagnosed?
What is the impact of rare diseases?
What are the most common clinical trials and treatments?
When is rare disease day?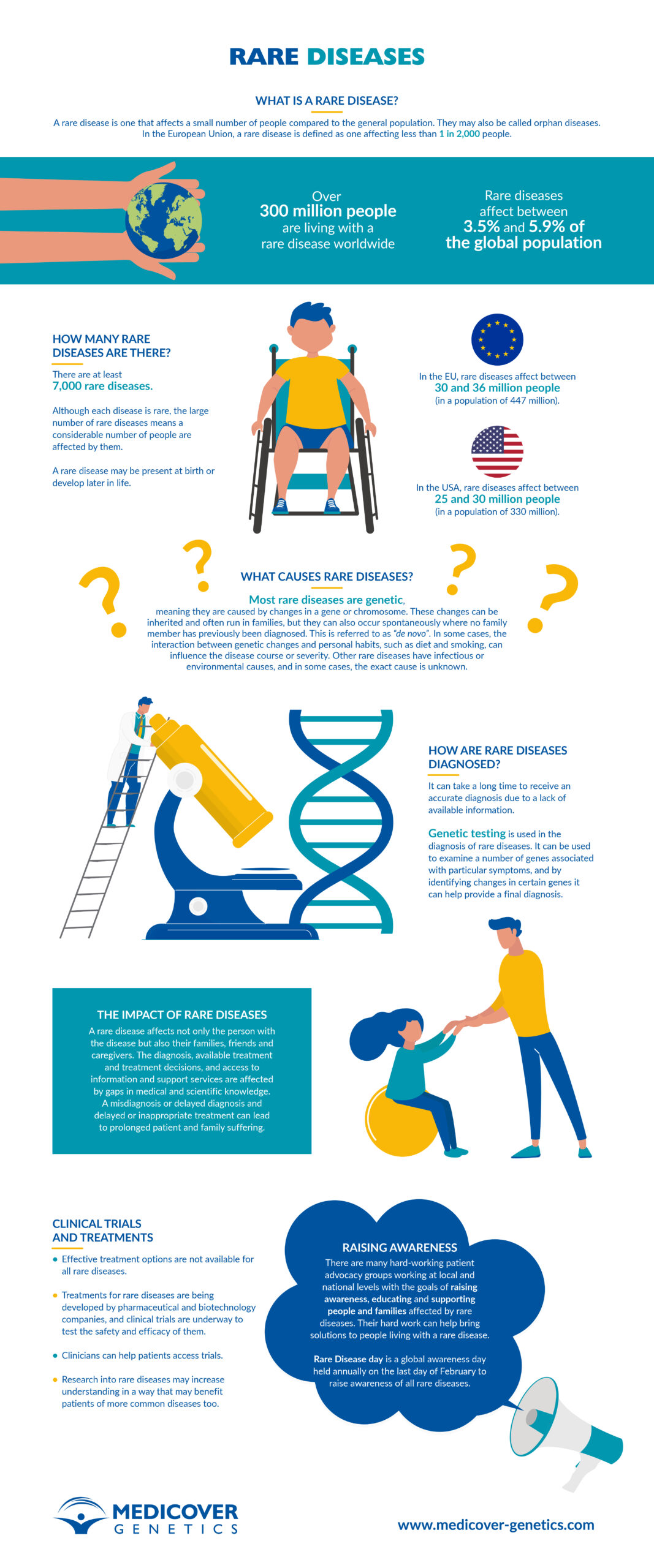 Download