OVERVIEW
WHAT IS VERACITY
During pregnancy, fetal DNA travels from the placenta to the mother's blood stream and circulates along with her own DNA. VERACITY is a new generation non-invasive prenatal test that accurately measures the fetal cell-free DNA in the maternal blood to detect the presence of fetal aneuploidies and microdeletions. VERACITY has been validated for both single and twin pregnancies as well as pregnancies conceived through in-vitro fertilization (IVF).
HOW IT WORKS
The doctor or lab collects a blood sample from the mother's arm and sends it to our state-of-the-art laboratories for analysis. At the laboratory, cell-free DNA is isolated from the mother's blood and analyzed using our proprietary, new generation analytic and bioinformatic technology. Results are provided to your doctor in a few working days.
UNIQUE FEATURES OF VERACITY
VERACITY technology enables chromosomal aneuploidy detection as well as fetal fraction measurement with unparalleled accuracy
VERACITY VS CONVENTIONAL PRENATAL TESTS
WHAT DOES VERACITY TEST FOR?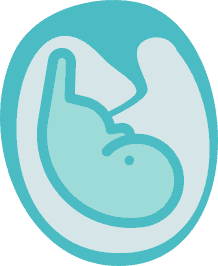 AUTOSOMAL ANEUPLOIDIES
● Down syndrome (Trisomy 21)
● Edwards syndrome (Trisomy 18)
● Patau syndrome (Trisomy 13)
SEX CHROMOSOME ANEUPLOIDIES
● Turner syndrome (Monosomy X)
● Triple X syndrome (Trisomy X)
● Klinefelter syndrome (XXY)
● Jacobs syndrome (XYY)
● XXYY syndrome

TYPES OF CONDITIONS DETECTED BY VERACITY
Genetic conditions are caused by unwanted changes in the genome that happen during conception. Three types of genetic conditions are detected in Veracity:
CLINICAL PERFORMANCE
VERACITY is a new generation non-invasive prenatal test (NIPT) for the detection of fetal chromosomal aneuploidies and microdeletions. It uses proprietary technology based on cutting-edge research and development in molecular genetics and bioinformatics. It was specifically designed to avoid technical limitations and shortcomings of other NIPT.
VERACITY uses novel Targeted Enrichment Technology that enables with unparalleled accuracy chromosomal aneuploidy detection as well as fetal fraction measurement. Targeted regions on selected chromosomes and chromosomal regions are captured, enriched and analysed for the detection of aneuploidies and microdeletions using our proprietary genomic and bioinformatic technologies.
Validation studies have been conducted and are available (see table on the left).
| | | | | | |
| --- | --- | --- | --- | --- | --- |
| AUTOSOMAL TRISOMIES | | | | | |
| KARYOTYPE | NUMBER | FOLLOW-UP | CORRECT | SPECIFICITY | NPV/PPV |
| Normal | 10280 | 10280 | 10280 | 99.98% (99.93-99.998%) | 100% (99.96 – 100%) (NPV) |
| Trisomy 21 | 126 | 44 | 44 | 100% (92 – 100%) | 100% (92 – 100%) (PPV) |
| Trisomy 18 | 24 | 10 | 10 | 100% (69 – 100%) | 100% (69 – 100%) (PPV) |
| Trisomy 13 | 16 | 7 | 5 | 100% (48 – 100%) | 71% (29 – 96%) (PPV) |
MORE ABOUT PRENATAL TESTS
WHAT IS A PRENATAL TEST?
It is a test that a pregnant woman can take to check for genetic conditions of the fetus before birth.
WHAT TYPES OF PRENATAL TESTS ARE AVAILABLE?
During the first trimester, a screening test will be offered which includes an ultrasound and a biochemical blood test. In combination with other parameters such as the mother's age, the risk of specific genetic conditions occurring in the fetus is estimated without actually testing fetal DNA. The accuracy of this screening test is low (80 – 95%).
If the prenatal screening indicates that the fetus has a high risk of having a genetic condition, an invasive test will be recommended such as amniocentesis or chorionic villus sampling. These invasive tests are highly accurate (>99%) but they have approximately 1 in 200 chance of causing a miscarriage.
Now, with VERACITY, there is a highly accurate (>99%) and safe non-invasive prenatal test.

IS THERE AN AGE LIMIT FOR VERACITY?
No. All pregnant women of any age or risk category can do the VERACITY test. Although the frequency for such genetic conditions rises with the mother's age, they can happen in any pregnancy.
Your doctor will inform you about the level of your risk.

HOW EARLY IN THE PREGNANCY CAN VERACITY BE PERFORMED?
VERACITY can be performed as early as the 10th week of a pregnancy to quickly obtain accurate results!
HOW CAN I TAKE THE VERACITY TEST?
Be at least 10 weeks pregnant Ask your doctor about taking VERACITY Visit your doctor to have a single blood draw We will analyze the blood sample in our laboratories
We will send your results to your doctor in 4-7 working days
2x 10 ml blood in BCT cell free DNA tubes
4-7 working days from sample receipt to the laboratory
DEVELOPMENT AND VALIDATION STUDY
DEVELOPMENT AND VALIDATION STUDY
| | | | |
| --- | --- | --- | --- |
| Type of Sample | Number of Samples | Correct Call | Confidence Interval |
| Normal | 538 | 538 (100%) | 99.9 — 100 |
| T21 | 52 | 52 (100%) | 93.2 — 100 |
| T18 | 16 | 16 (100%) | 79.4 — 100 |
| T13 | 5 | 5 (100%) | 47.8 — 100 |
| Male | 244 | 244 (100%) | 99.9 — 100 |
*George Koumbaris, Elena Kypri, Kyriakos Tsangaras, Achilleas Achilleos, Petros Mina, Maria Neofytou, et al., and Philippos C Patsalis Cell-free DNA analysis of targeted genomic regions in maternal plasma for non-invasive prenatal testing of trisomy 21, trisomy 18, trisomy 13 and fetal sex. Clinical Chemistry 62:6, 848-855, 2016
INDEPENDENT VALIDATION STUDY
INDEPENDENT VALIDATION STUDY
| | | | |
| --- | --- | --- | --- |
| Type of Sample | Number of Samples | Correct Call | Confidence Interval |
| Normal | 73 | 73 (100%) | 95.1 — 100 |
| T21 | 24 | 24 (100%) | 85.8 — 100 |
*Manuscript under review
SEX CHROMOSOME ANEUPLOIDIES VALIDATION STUDY
SEX CHROMOSOME ANEUPLOIDIES VALIDATION STUDY
| | | | |
| --- | --- | --- | --- |
| Type of Sample | Number of Samples | Correct Call | Confidence Interval |
| Normal | 286 | 286 (100%) | 99.9 — 100 |
| Sex Chromosome Aneuploidies | 14 | 14 (100%) | 93.2 — 100 |
*Manuscript under review
*Our tests can be ordered through our local partners. Please choose one of the locations listed below